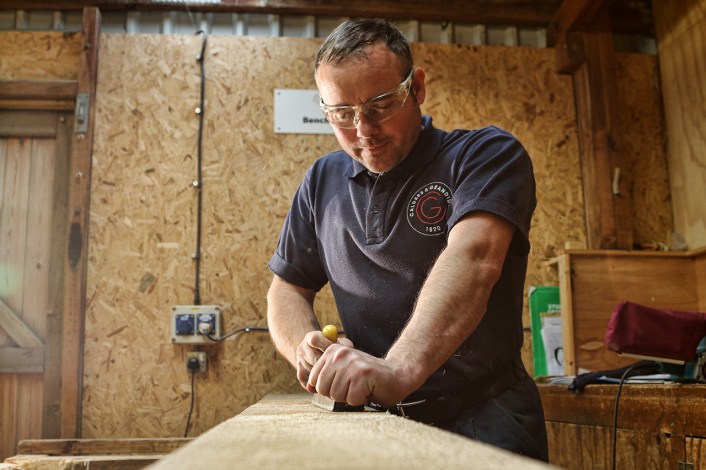 Craftsmen at work
Contact us for information on our products and services
Steve Rutt
Gate Mill Operative
Hi, I'm Steve Rutt, and I'm a Gate Mill Operative here at Calders and Grandidge.
The Gate Mill is a highly skilled section of the company and it allows us to use our experience and training to create a wide range of gates for many sectors including equine and agriculture as well as home use, whether that's a garden gate or a gate for a driveway.
We have a range of gates on our website although sometimes I'm given the chance to work on one-off projects when people require bespoke designs and sizing's, I always enjoy these challenges. I've also been charged with creating new lines for Calders and Grandidge and this gives me the opportunity talk to researchers and find new products for the market. When you buy a gate from Calders and Grandidge there's every chance the timber has been through my hands.
See Steve's range of gates

All gates are available in a creosote version
Please note a contractor's log in is required for purchase of all creosote products