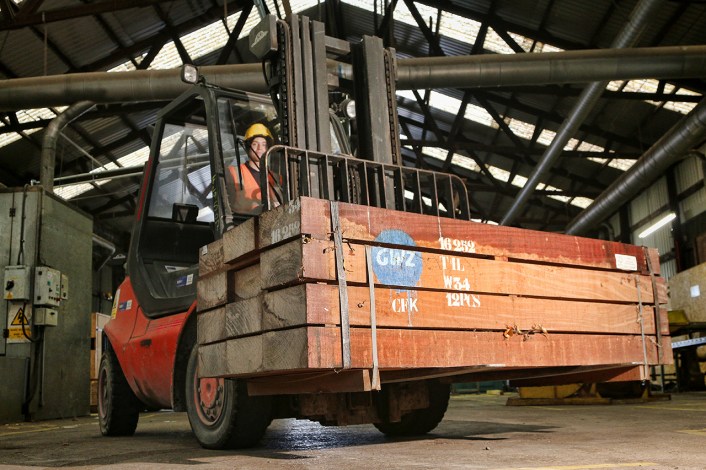 Craftsmen at work
Contact us for information on our products and services
Jamie Taylor
Track Mill Operative
My name's Jamie Taylor and you'll often see me around the Calders and Grandidge site on my fork lift truck ensuring materials are moved around for treatments, fabrication and dispatch to our valued customers.
I have several areas of responsibility specifically in preparing track for the rail industry. I operate a variety of machinery including the multi-head drilling unit, pillar drill, up cut saw and base plate chairing machine.
My days often start by grading stock - we only use the very best materials and our customers rely on me to ensure all their specifications are met. I always put quality before quantity when preparing track. - it's what the Calders and Grandidge name is famous for.
See Jamie's range of sleepers

All gates are available in a creosote version
Please note a contractor's log in is required for purchase of all creosote products