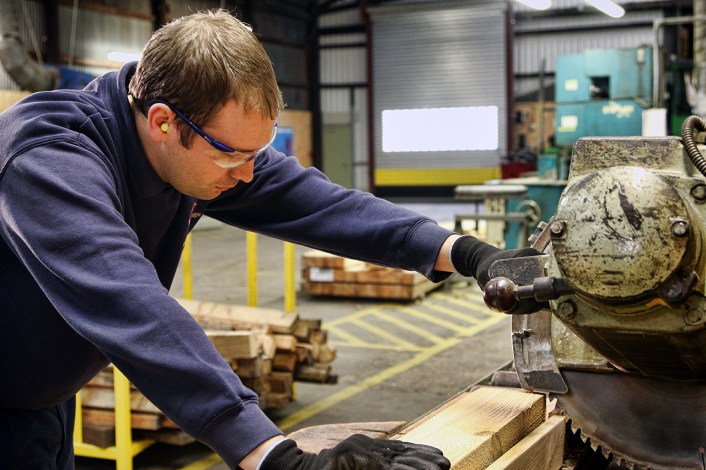 Craftsmen at work
Contact us for information on our products and services
Aiden Johnson
Fencing Mill
I'm Aiden Johnson and my role at Calders and Grandidge is to work in the Fencing Mill where we produce some of the finest, and long lasting, fencing available in Britain.
All manner of businesses, and people, buy our fencing and we provide solutions in the farming industry, equine world, and fencing for homes. The Royal Stud even has fencing created here in our Lincolnshire headquarters.
I've been trained over many years to use all the machinery and processes in the Mill from cross cut saws through to the Dimpter. We provide lots of styles of fencing but whatever range we're making on the day, one factor always remains the same - our attention to detail and the quality control that we have in place to ensure we are always consistent in the manufacturing and pressure treatment process. We hope you enjoy our range.
See Aiden's range of fences

All gates are available in a creosote version
Please note a contractor's log in is required for purchase of all creosote products